Fifty Great War Films
Accompanying the Imperial War Museum exhibition - Real to Reel: A Century of War Movies—Fifty Great War Films selects some of the most remarkable and iconic war movies of the last hundred years, telling the stories of how they were made and what makes them so successful.
In past centuries, great battles and the sacrifice of soldiers were often commemorated by large statues erected in capital cities. The Parthenon frieze on the Acropolis in Athens portrays the ancient Greek warriors who defeated the Persians and kept their civilisation free. In the heart of London, the statue of Nelson raised high on a column celebrates his victory at the battle of Trafalgar over Napoleon—the man who wanted to conquer all of Europe. Today, alongside days of remembrance and the creation of new memorials, we most frequently and widely commemorate our battles and soldiers through war movies.
Ever since the beginning of the 20th century, filmed dramas have been the major way we understand and appreciate past conflicts. As befits a free society, these films are often critical of the conduct of past battles and question the value of so much loss, but they also present the individual courage, camaraderie and professionalism of soldiers. These are the war memorials of today. From the very first war documentary depicting the battle of the Somme, to perennial film favourites, such as Battle of Britain and The Longest Day, they remain the most popular art form that reminds us of the duty and sacrifice of our armed forces.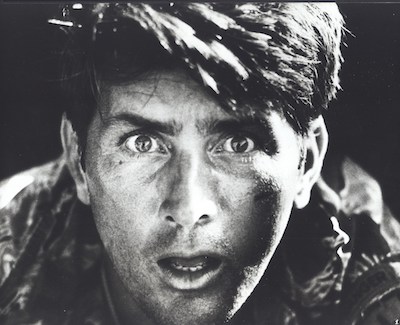 Martin Sheen plays Captain Willard searching for Colonel Kurtz in Apocalypse Now, a journey that takes him deeper into the hell of the Vietnam War—one of Fifty Great War Films.